Working Fire on Bowers Street
Just before 1800 hours on July 21, 2008 Engine 4, Engine 2, Engine 1 and Ladder 2 along with Deputy Allison and the Safety Officer responded to a reported building fire on Bowers Street. Nashua Fire Alarm reported to the companies responding that multiple calls were coming in reporting a fire on the second floor. Deputy Allison arrived with Engine 4 and reported smoke showing from the second floor of a 2.5 story wood-frame. The fire was contained to a bedroom on the second floor apartment and was quickly extinguished. The Nashua Fire Marshal's Office investigated the fire and determined it was caused by a child playing with matches.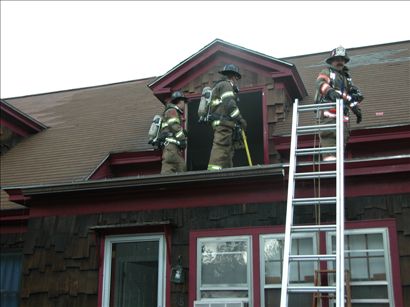 Firefighters from Ladder 2 lead by Lt. Doug Cote operate on the porch roof.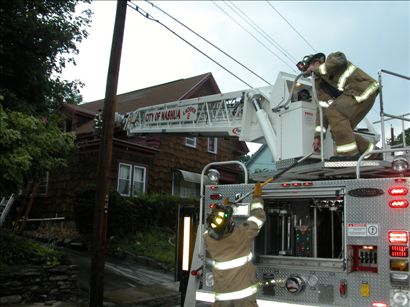 Ladder 2 Chauffeur Mark Rappglia looking for additional hand tools.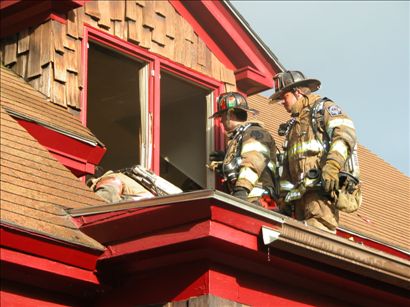 FF Bill Shea and FF Wayne Anderson.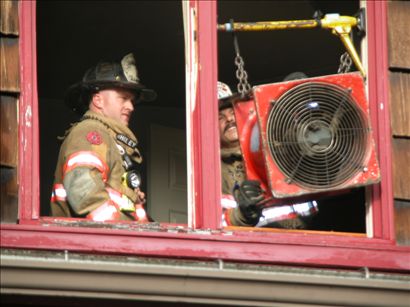 Lt Mark Wholey and Lt Doug Cote set-up a fan on floor 2.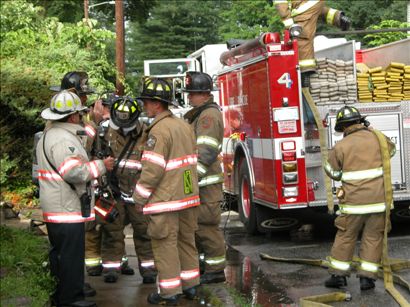 Crews talk with Deputy Allison as Engine 4 picks-up.