4th Alarm on Amherst Street
On Thursday February 4, 2008 at 2030 hours Nashua Fire Alarm received calls reporting a building fire on Amherst Street in the area of Bruce Street. Dispatched on the initial call were Engine Co. 1, Engine Co. 4 and Ladder Co. 1 along with Deputy Chief Allison and the Safety Officer. Ladder Co. 1 under the command of Lt David Perault arrived on scene and reported heavy fire showing from a large 2.5 story wood frame and requested a 2nd Alarm. Deputy Allison took command and quickly called for a 3rd Alarm bringing all Nashua companies to the scene. Chief of Department Brian Morrissey requested a 4th Alarm on his arrival bringing mutual aid companies from Merrimack, Hudson, Hollis, and Tyngsboro, MA to the scene. It took firefighters nearly two hours to bring the fire under control. The "St. Colliars Mansion" contained 3 vacant apartments but was being used as a storage facility by the owner. Crews remained on the scene for over 12 hours. The cause of the fire is being investigated by the Nashua Fire Marshal's Office.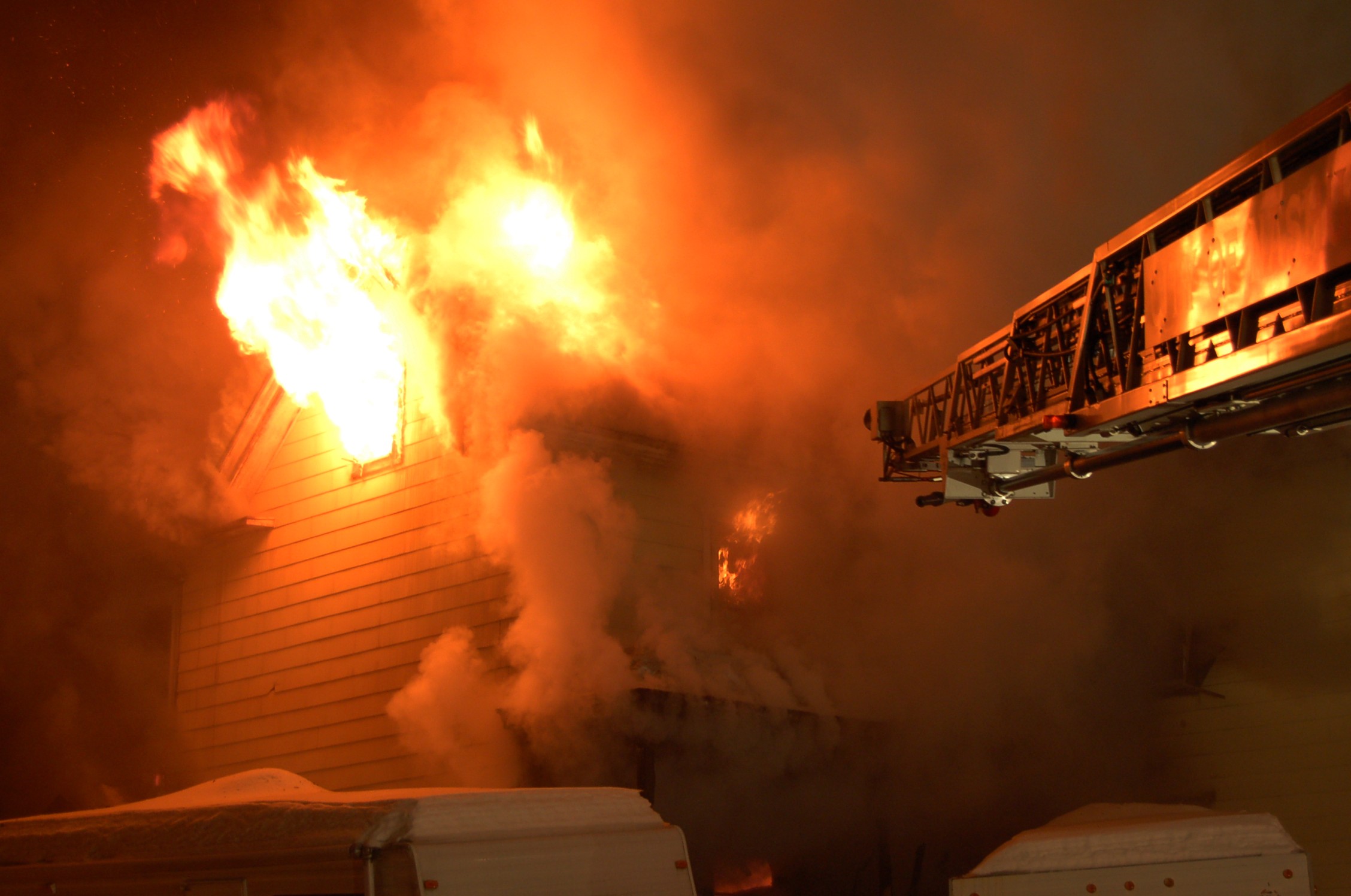 Heavy fire from floor 2 as Ladder Co. 1 operates.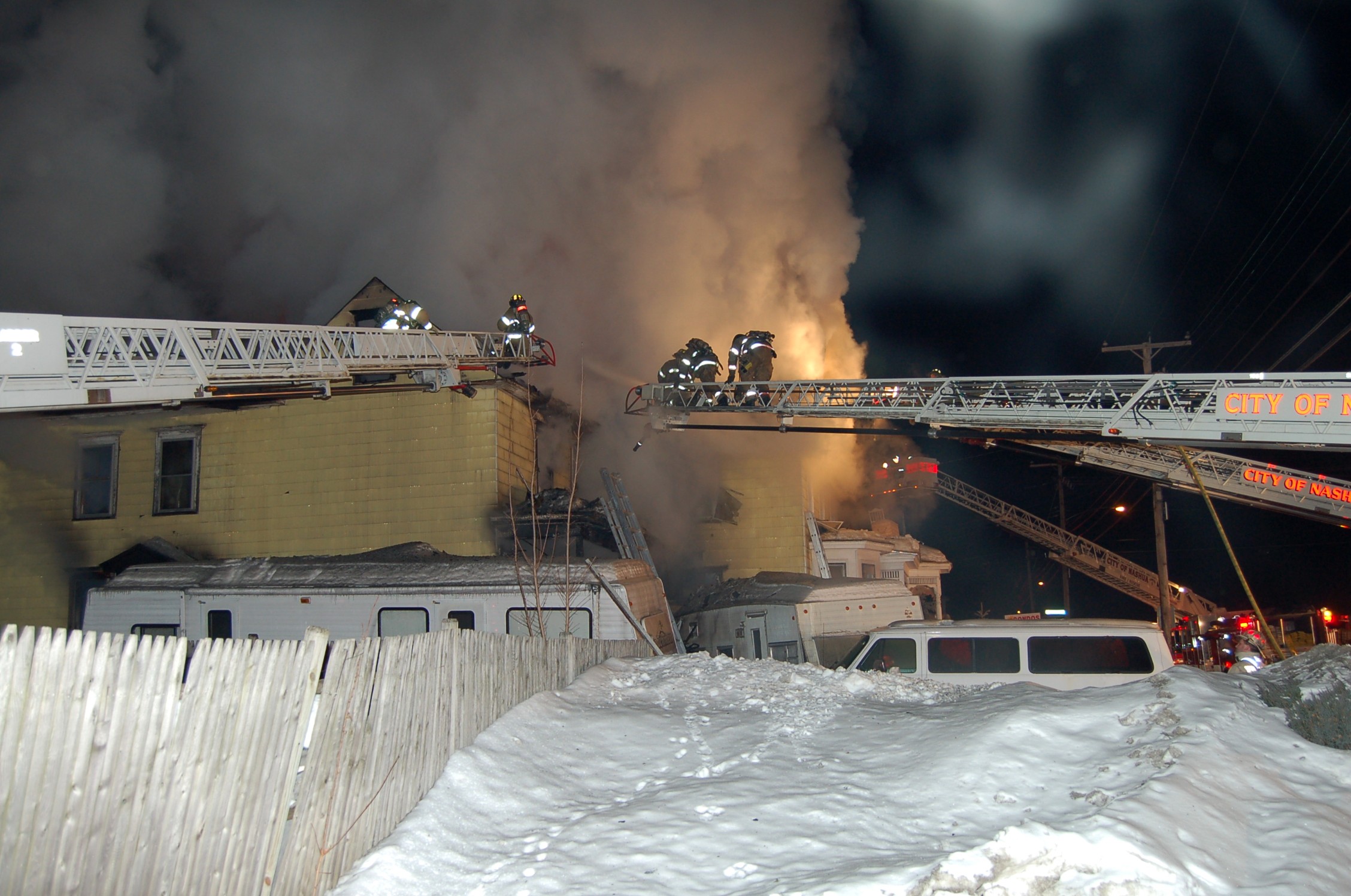 4 ladderpipes worked the fire including Hudson, NH Ladder 2