Members of Group 2 were dispatched to a reported building fire on Tilton Street in the late afternoon hours on Monday November 16, 2009. The initial assignment of Engine Co. 5, Engine Co. 1, Ladder Co. 1 along with Deputy Galipeau and the safety officer encountered a fire in the attic of a single story ranch house. Engine Co. 6 and Ladder Co. 2 responded on the working fire assignment. The fire was contained to the attic. The Nashua Fire Marshal's office investigated the fire and determined the origin to be electrical in nature.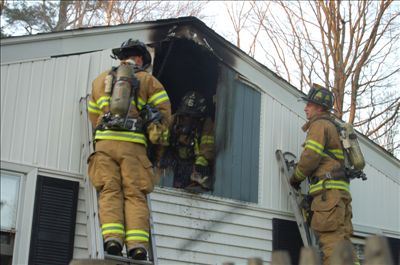 Member of Engine Co. 5 and Ladder Co. 1 working to open the gable.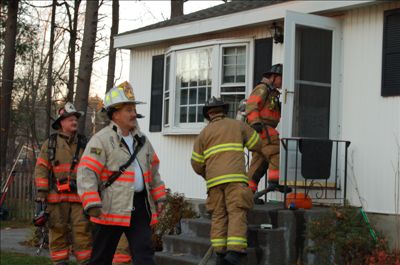 Group 2 Deputy Chief Steve Galipeau was in command.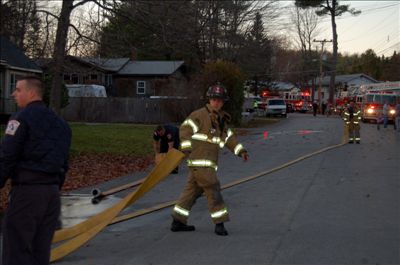 Firefighter Mike Curran picking up the feeder line.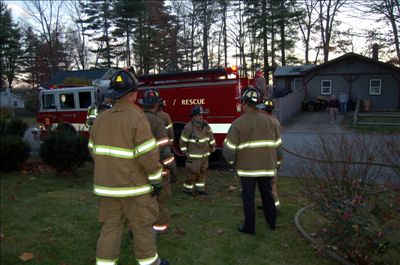 Crews returning first due Engine Co. 5 back in service.
Photos by Al Boucher